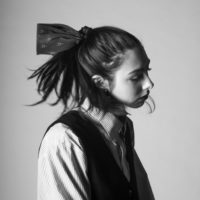 Annabelle Collette was born and raised in Central Texas. She recently graduated from the Maine College of Art & Design with a BFA in photography and a Minor in SEAD: Sustainable Ecosystem: Art & Design 2022. She is working as a commercial and fine art photographer.
Currently she is exploring the complications of perception within photography, digitally manipulating her images to create a space that appears real but is actually composed of multiple photographs.
24 x 32 inches, Archival Pigment Print on Hahnemuhle Pearl Paper. Front mounted with Plywood cleat.