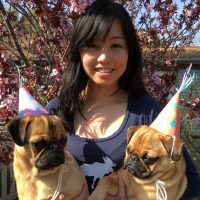 Hello! My name is Paulina. I grew up on Cape Cod, exploring beaches, salt marshes, and pine & oak forests with my adventurous pugs. I like to investigate and reimagine animals and environments through a variety of mediums including cut paper, ceramics, gouache, and photoshop.
Online Exclusive Shipping only – not available for local pickup
Shipping only -- not available for local pick-up.