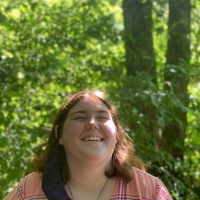 Abigail Kelley '24 of Bitsandpiecesbyabby
I am a rising Sophomore at MECA with a planned sculpture major. I see the world in 3D, and I love to work with soft materials like textured fabrics and wool felt. My work is whimsical and influenced by my love of nature.
Available to view at the ICA at MECA June 17-20.